The Studio Albums (coloured vinyl)
Not available at this moment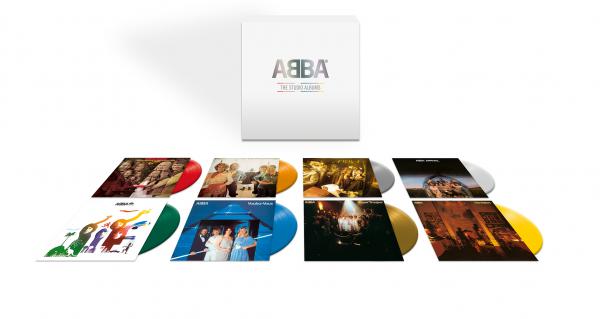 Artist: ABBA
Itemcode: ZZ495
description:
We might have more in the near future if interested then .

(Note: Belgium shipment is lower than calculated with this system, you can contact us for a more specific price).

Boxset ABBA - The Studio Albums

Contains eight coloured vinyl albums;
Ring Ring (red)
Waterloo (orange)
ABBA (silver)
Arrival (white)
The Album (green)
Voulez-Vous (blue)
Super Trouper (gold)
The Visitors (yellow)

Please note the higher postage rate (esp. outside Europe) for this item. It is because it weighs over 2 kilos.

To be released July 3rd. If your order includes this item, your order will be sent out in one shipment once this item becomes available.